Workout DVD Made For Larger Bodies from Body Echange
Posted on January 19 2015
For you Curvy Girls who love to work out and move your luscious curvy bodies, my friend Louise Green, the founder of Body Exchange has a brand new fitness DVD for us! (Buy the fitness DVD here.)
Do you follow The Body Exchange on Facebook?
Their page address is:
https://www.facebook.com/Thebodyexchange
And, you can buy her DVD – which is cardio and weight training for bodies of all sizes here:  http://www.louisegreen.ca/shop/
She even has one athlete who works out starting in her chair. Louise and Body Exchange really thought about ALL of us and all of our bodies and fitness levels. Some of you may recognize Louise from the various articles floating around the interwebs and being FAT and FIT.  This is her amazing blog for the Huffington Post "This is What a Fat Athlete Looks Like."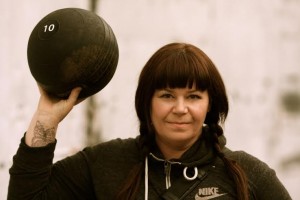 If you don't want the actual DVD and want to work out from you computer or tablet, you can also buy the digital download of her fitness DVD.  She thought of everything!
Louise is an amazing inspiration and body love / body acceptance advocate and I know you will love her work out and her attitude!
Have you joined our Curvy Girl Facebook community? We have a lot of fun, tears, laughs and more on www.Facebook.com/CurvyGirlinc   Join us there if you haven't already.
And, remember, when you're looking for some sexy lingerie – we ship our plus size lingerie all over the world.    http://shop.curvygirlinc.com
I hope you love the DVD! I know the world and the media would have you think that fat bodies don't work out, but it's such a load of crap. And, Louise and her team are working hard to dispel that bullshit myth.  Thank you, Louise and Body Exchange.
The post Workout DVD Made For Larger Bodies from Body Echange appeared first on Curvy Girl Inc..