Welcome to our Living Social customers and friends
Posted on March 24 2014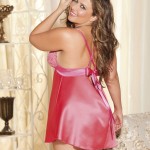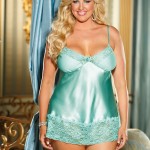 Welcome! We ran our very first Living Social deal today, March 23rd and we are so excited to introduce our plus size lingerie store to so many more women. We have been open for a year and a half and business is great.  It's been an amazing 18 months since we opened on 10/11/12! (But, we are always looking for new ways to reach our Curvy Girl tribe! So welcome Living Social curvy girls!)
If you are new here, welcome. And, be sure to check us out on Facebook, too. We have a lot of fun on our page. Our page is all about body positivity, no body shaming, uplifting, funny and sometimes provocative posts about all things related to being a woman in 2013. We also share our plus size lingerie pictures from our retail store and our online store.
If you haven't bought your Living Social voucher yet, you can buy it here:
CURVY GIRL ON LIVING SOCIAL $40 for $20 deal LINK HERE
At our retail store in San Jose, we feature Plus Sizes from size 12/14 to size 28/30.
Come try the lingerie on! We have over 150 styles to choose from, too. We also have lots of fun romance products at our store, too.  Edible massage oil, romance books, how-to books, sexy shoes, coochy shave cream, lubricants and lots of gorgeous jewelry.
If you are from Living Social and want to be able to buy your lingerie online, we do have our own $40 for $20 voucher you can buy here and you will get a coupon code for $40 so you can shop our online store.
Buy the Curvy Girl $40 voucher here:
http://curvygirlinc.com/buy-40-voucher-20-curvy-girl-lingerie/
Welcome to our Curvy Girl Family. See you on Facebook, I hope!
Sincerely, Chrystal Bougon
Owner and Resident Curvy Girl
1535 Meridian Ave, San Jose, CA 95125
The post Welcome to our Living Social customers and friends appeared first on Curvy Girl Inc..