Trashy on Purpose plus size dresses and club wear from Curvy Girl Lingerie
Posted on March 31 2014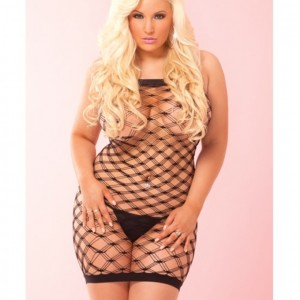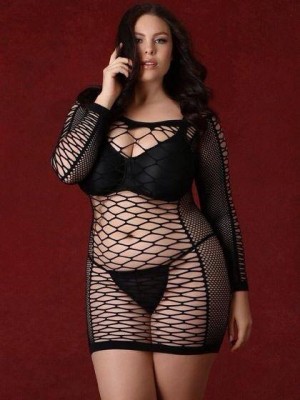 We love these dresses.. or maybe I LOVE these dresses. Curvy Girls just rarely get to buy sexy, hot, trashy looking dresses like these from Pink Lipstick. It just makes me so happy!
The bonus is that these dresses also fit LOTS and LOTS of sizes. The boxes say up to 2x, but what we have found at our plus size lingerie store in San Jose is that they will fit a woman who wears a size 12 up to a size 26/28 because they are super stretchy. I think I own 1 in every style by now and I have noticed that they hold up to wear and tear and also hold up in the washing machine. (I flat dry them or let them dry on a hanger.)
They are also super affordable, too. Between $28 and $42! Pretty amazing and like I said – just so rare for us curvy girls. I hope you enjoy them as much as I do and as much as our customers do at our lingerie store. We sell a few of these sexy club wear style dresses on our online lingerie store for curvy women, but you can also come try them on at our store!
Here is the link to browse the plus size club wear dresses on our curvy girl website.
http://shop.curvygirlinc.com/dresses
What do you think? Do you love them, too? Rock them with a hot pink g string and bra or a red thong! Super sexy!
If you are new here, would love it if you joined us on our facebook page www.facebook.com/curvygirlinc where we feature our new lingerie and all of our standards and best sellers, too.  Plus we share all about our sexy curvy girl events that take place at our store.
Thanks so much and I hope you love these fun dresses as much as we do. They also work great on tall plus size women.
Sincerely, Chrystal Bougon
Curvy Girl Lingerie
The post Trashy on Purpose plus size dresses and club wear from Curvy Girl Lingerie appeared first on Curvy Girl Inc..