This May Be Goodbye : Facebook is Changing the Feed Again
Posted on December 22 2014
Well, it's been real. And it's been fun. It has even been REAL FUN at times. But, in January, Facebook is changing the rules very dramatically for businesses like my little independently owned Plus Size Lingerie store in San Jose.
We have over 160K likers on Facebook.  And, every single one of our "likers" hit that thumbs up page because you wanted to keep in touch with us. I mean, I know that is why I like business pages on Facebook. I assume that is why you do it, too. For the past few months, around 1 to 5% of our fans are seeing our posts. Some where between 500 and 3,500 of those of you who signed up see our posts. And, well, it's going to get worse.  (That means something like 161,000 of you do NOT see out posts.)
If you don't see us, it's not because we're not still here. Facebook is just keeping our posts from your feed. So have NO FEAR. You can find us plenty of other places. You can find us on Instagram!  @curvygirllingerie  and I am trying really hard to make sure I am posting 2 or 3 times a day there.
Also, you can FOLLOW us on Twitter. I have been Tweeting as @blissconnection for about 6 years.  And, I am also @blissconnection  on Pinterest and that is where I pin about our lingerie and other stuff related to our sex lives.  You can also subscribe to our YOU TUBE PAGE here, too. (Or search Curvy Girl Lingerie on You Tube.)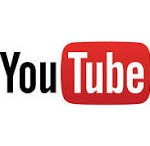 If all else fails, you can sign up for our Curvy GIrl Newsletter by texting us the word curvygirl (no space) to 22828 from your cell phone. Or go here on our website and sign up for our Curvy Girl / Bliss newsletter. There is a sign up at the bottom of our online store http://shop.curvygirlinc.com 
Oh, and I do PAY Facebook for ads. Some months I spend around $500 a month or more. So, it's not like I am expecting Facebook to give me a free platform. I do pay my fair share. But, Facebook is not satisfied with that amount. It looks like they are suggesting I spend about $1,600 a month to help my posts to get into your feed. And, as an independently owned boutique, I just do not have that kind of extra money to spend on Facebook advertising. So, like I said, this might be GOOD BYE. I prefer to say "See you soon!"  I hope this is not the end, but it is definitely the end of the relationship we all were having.  (And be sure to check out my blog about our Curvy Girl Lingerie T.V. Show in the works. We could really use your help and social currency with this project.)
It's a bummer because our Facebook page is such a lively, smart and helpful resource for so many. I hope to see you soon at the boutique or on one of our other social sites. But, I am very sad for the loss.
Thanks so much for all of your support these past 2 years. Every one of your LIKES/ SHARES and COMMENTS meant the world to me.
Sincerely, Chrystal Bougon
www.CurvyGirlInc.com
The post This May Be Goodbye : Facebook is Changing the Feed Again appeared first on Curvy Girl Inc..