They're Here!!!
Posted on July 13 2015
I'm beyond excited to announce that 3 new items are available online. The Vera, The Stella, and Floral lace and mesh open back babydoll. All equally as hot!
The Vera is my favorite right now. I love the cute sexy factor. Plus, I strongly believe my butt looks really cute in boy shorts. The lace pretty much pulled me too. I love a good lace cami. This is something I could definitely sleep in and just wear around the house.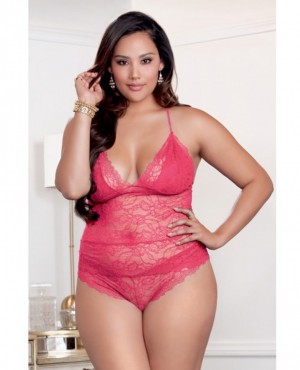 The Stella! Now The Stella is smokin' hot! The black and hot pink mesh fabric, with the amazing cut is just fabulous. I LOVE LOVE LOVE this cut! The cups are beautiful, and the little lace details are just to die for. It also comes with a really cute bolero. AND Yes! It comes with a matching g-string!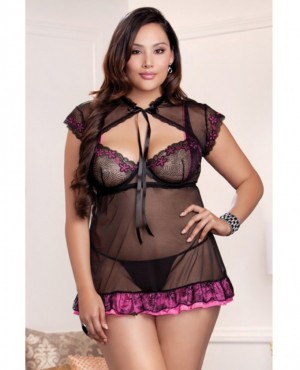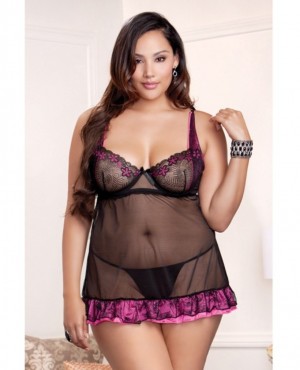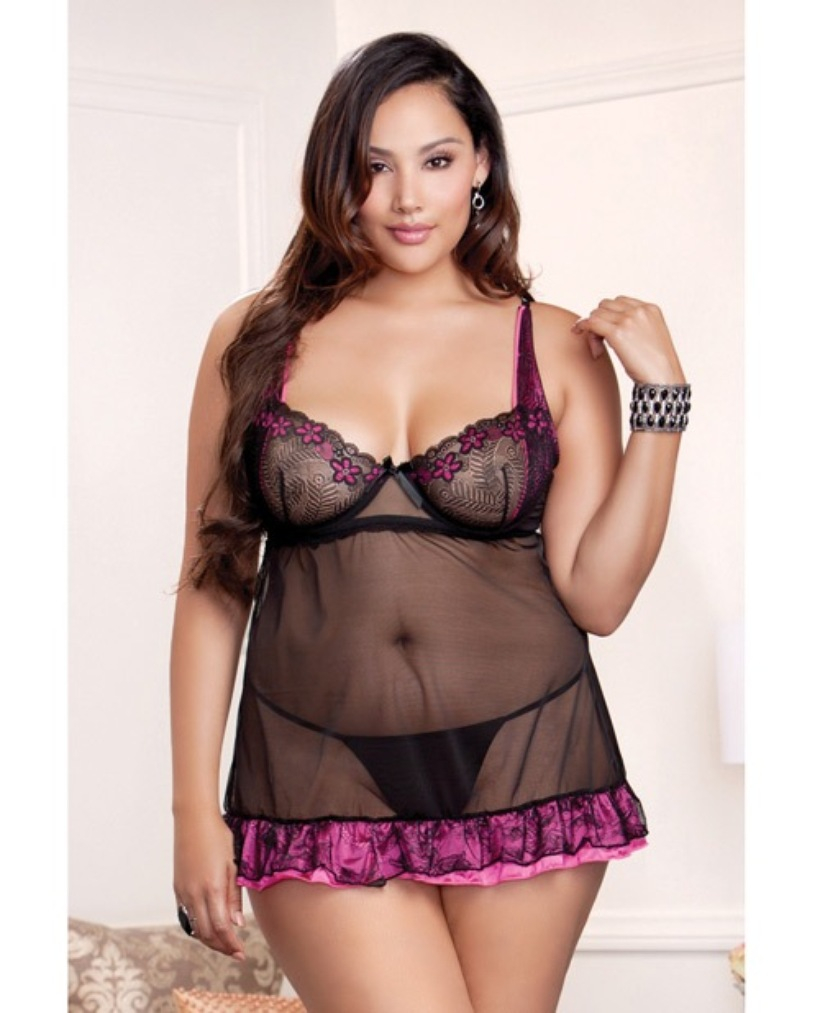 The Floral lace and mesh open back baby doll is also extremely beautiful and sexy. The lace and mesh combo is always a favorite, both scream sexy. The open back is so HOT! You can walk out of a room and show your cute backside with the open back! Throw a sassy wink over your shoulder, with a sexy smirk!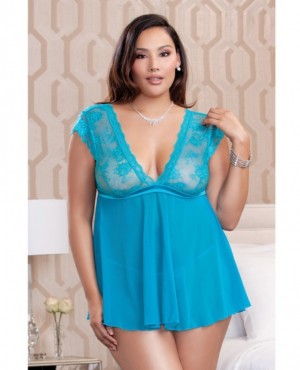 All there right now are available online. Here are the links to them in our online store.  The Vere, The Stella, & Floral lace and mesh open back babydoll
Our store located at 1535 Meridian Ave, San Jose, CA 95125. Give us a call if you have any questions at (408) 264-4227. We are open 7 days a week and would be happy to hear from you.
Don't forget to follow us on Instagram @Curvygirllingerie, Tweet with us on Twitter@BlissConnection, and like us on Facebook.
Also become a Curvy Girl Insider by texting 22828 for in store and online promotions.
The post They're Here!!! appeared first on Curvy Girl Inc..