The Classy Sassy Paula!
Posted on July 17 2015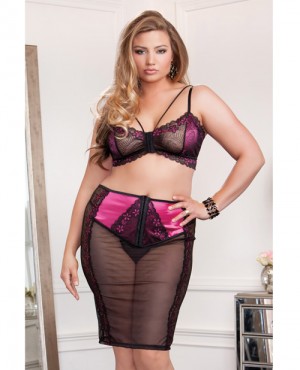 When I first saw The Paula all I could think was BUSINESS SEXY! I mean all you really need is some hot high heels and your done. Then my mind started going to "what could I role play in this?" Sexy boss? Hot new intern? Naughty school principle? I would ear this under a tight pencil skirt, and a blouse. It reeks of sexy! It is also really soft which is always great. Too you could wear the crop top bra-lette out with a high waist-ed skirt or under a low cut top. You could also take it to a rockabilly/pin up vibe. Put your hair up in pin curls and bat your eyelashes, donezo! It's a wrap! I can't get enough. It comes with a g-string, the skirt is hook eye in the from, and laces up the back. I'm telling you SEXY!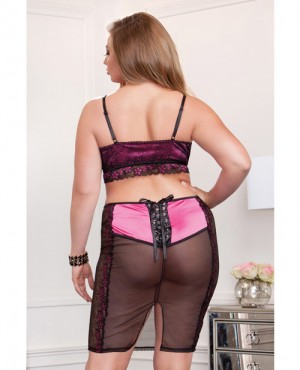 We do have it available online and if you are local there are a few here in store. Come on down and try it on. Here is the link to The Paula online
Our store located at 1535 Meridian Ave, San Jose, CA 95125. Give us a call if you have any questions at (408) 264-4227. We are open 7 days a week and would be happy to hear from you.
Don't forget to follow us on Instagram @Curvygirllingerie, Tweet with us on Twitter@BlissConnection, and like us on Facebook.
Also become a Curvy Girl Insider by texting 22828 for in store and online promotions.
The post The Classy Sassy Paula! appeared first on Curvy Girl Inc..