Tess Munster: Eff Your Beauty Standards at Curvy Girl on July 30th
Posted on February 24 2014
"Eff Your Beauty Standards" – now that is my kind of movement. I am so excited that Tess Munster will be at Curvy Girl Lingerie on July 30th for a Sip & Shop event at our San Jose Plus Size Lingerie Store. 6 to 8pm.
You can RSVP here for our extra special event here. (We have early bird registration set up. No refunds. If you cannot attend, you can send someone as your replacement.)
Come raise a toast with us to the inspirational and beautiful plus model, Tess, who will be at our plus size lingerie store. I am so honored and excited! Since we are only one of two plus size lingerie stores in the entire country – it seems fitting that we invite the sexy and beautiful plus model and blogger, Tess Munster, to our store and into our community.
This will be an open house style with nibbles and some fun stuff to sip. Lots of shopping at the store, too. But, even better – Tess is bringing lots of her "Eff Your Beauty Standards" items along. She will have t-shirts, tote bags and photos for sale. And, we will have a Curvy Girl raffle that night for everyone who buys an early bird ticket to this event.
Please share with your Curvy friends and you can share this blog or this evite link where you and your friends can RSVP for this super sexy and sassy event at Curvy Girl on July 30th.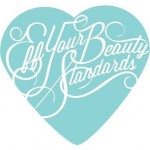 Be sure to join us on Facebook, too. We have an amazing community on our Curvy Girl page and we love to talk about things like the "beauty" standard that exists today. Plus, we love to share our Curvy Girl Lingerie on our Facebook page. So come join us!  Here is our Curvy Girl Page Facebook.com/CurvyGirlinc  and you can also go and like Tess' page, too!   Facebook.com/TessMunster
Sincerely, Chrystal
The post Tess Munster: Eff Your Beauty Standards at Curvy Girl on July 30th appeared first on Curvy Girl Inc..