Sexy Panty Pack!
Posted on July 20 2015
There is nothing I love more than a pack of undies. These are so adorable. The pantie 3 pack has 3 different color panties, and 3 super sassy sayings. You get to kick off the weekend with F*ck Me Friday, Spank Me Saturday, & Seduce Me Sunday. The fabric is stretch mesh, and has a really cute lace trim. These would also be great as a gift or pick up a pack for yourself. It is a really get seller for bachelorette parties. I just love these.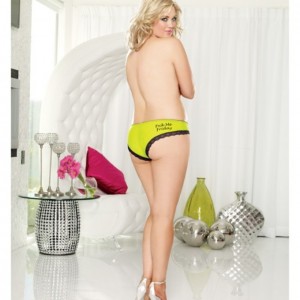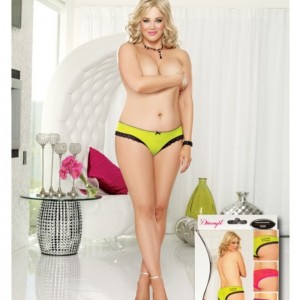 We do have these available online and in store. So come on down or order it on line here 
Our store located at 1535 Meridian Ave, San Jose, CA 95125. Give us a call if you have any questions at (408) 264-4227. We are open 7 days a week and would be happy to hear from you.
Don't forget to follow us on Instagram @Curvygirllingerie, Tweet with us on Twitter@BlissConnection, and like us on Facebook.
Also become a Curvy Girl Insider by texting 22828 for in store and online promotions.
PS!!! Don't forget about our fashion show. Here is the link to our blog about it. FASHION SHOW
The post Sexy Panty Pack! appeared first on Curvy Girl Inc..