Private shopping and pampering event on Nov. 4th with Lone Star Limo
Posted on October 24 2012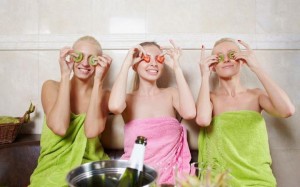 Ok, we have 5 spots left for our private event on Sunday, Nov. 4th.  Jen Jaciw of Lone Star Limousine and her "Divalicious Productions" is going to transport you and other curvy divalicious ladies here to Curvy Girl in their gorgeous limousines.(Two pick up spots – one in the South Bay and one in Palo Alto.)
But, there are only 5 spots left so you better call Lone Star Limo a.s.a.p. to book your spot. You can call Lone Star Limo at 408-263-1583 – it's free – but you will need a credit card to hold your spot. All Divas must be 21 years old. (If you flake after 10/31 we are going to have to bill your ccard $20.)
We are excited to also offer Facials and Make Overs by Liza Jensen of Bella Diva. Be sure to show Bella Diva and Lone Star Limo some Curvy Girl love and LIKE them both on Facebook. Liza's Facebook page is  www.Facebook.com/BellaDivaBeauty and you can like Lone Star at  www.Facebook.com/LoneStarLimo
And, we will have wardrobe tips and tricks by our friend and Personal Stylist, Candace Harding. Plus, I will be offering a VIP discount on all Curvy Girl purchases that day.
We will have continental breakfast treats, o.j. and other goodies for you, too. So join us. Come check out the store and get pampered and styled and just enjoy yourself for a few hours … I promise… there will be NO football games on at Curvy Girl!
The post Private shopping and pampering event on Nov. 4th with Lone Star Limo appeared first on Curvy Girl Inc..