Plus Life TV: Unapolgetic Fat Girls Living Out Loud
Posted on October 31 2015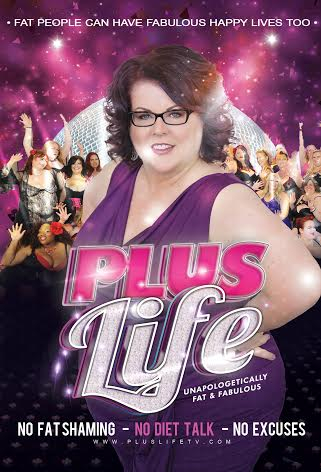 Plus Life TV !!!!  Fierce Fat Girls Living Unapologetically!  And, you may not know this, but one of my goals and one of the reasons we are FUNDING this ourselves is because we want to keep our show DIET FREE. No discussions of diets. No DIET INDUSTRY commercials or advertisers.  We live, love, laugh, dance and LIVE OUR LIVES OUT LOUD. We are not hiding any longer.
We are wearing lingerie and having lots of hot sex and everything else you can imagine. How does that sound?
Be sure to come and LIKE our Plus Life Page and our video is at the top of our page, there, too:
https://www.facebook.com/PlusLifeTV/videos/918304108263070/
The Show That Breaks All The Rules They say fat girls are supposed diet, and be ashamed of their bodies. Well Plus Life busts that myth wide open! Meet the Chrystal, the founder of Curvy Girl Lingerie, and her curvy cadre of awesome empowered HAPPY fatties. No longer postponing life or happiness until they reach some magical unattainable number on the scale, these girls are living it up and showing the world what real body confidence looks like, inside and outside of the bedroom! Plus Life is Unapologetically Fat AND Fabulous and proves that that sometimes there isn't a skinny girl inside trying to get out!

Posted by Plus Life on Friday, October 30, 2015

 

Plus Life TV Sizzle Video on You Tube Here: https://youtu.be/m48QIIFcHPA

 

We are still CrowdFunding actively seeking Sponsors, too. Here is our link if you would like to donate our watch our crowdfunding VIDEO here:   https://crowdedreality.com/projects/curvy-girl-lingerie/

 
The post Plus Life TV: Unapolgetic Fat Girls Living Out Loud appeared first on Curvy Girl Inc..