New and SEXY Pieces!
Posted on August 22 2015
Hi everyone! We all all getting back into the swing of things and with that we have a few new pieces to offer you. By a few I mean SEVEN! YES! SEVEN!!!! Some are sweet and cute, some are extra naughty. All are available in our online store. We will be getting a few in store so feel to check in or give us a call if you want to come down and try anything on.
The first piece is the Teresa. It is charmeuse with lace overlay. Comes in Violet, a very pale pink known as pink icing, and teal.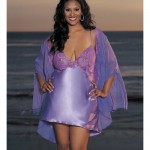 Second has a very sweet look to it, the Mallory may look sweet but you could be extra naught in this chemise.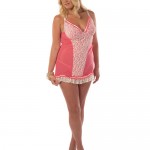 Third, screams sassy! The Cassey is not only sexy it's so classy with the gold lace.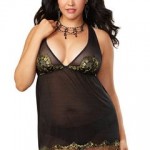 Fourth is the Jackie, so SEEXXXYYYY! I love the halter and I love the tanga panty (makes my booty look cute).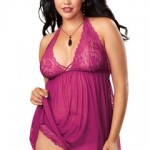 Fifth is the Meesh! Yes, after my little nickname. This just screams sexy! Especially the heart cut out panty! I am so excited for this!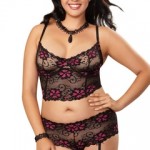 Sixth is the very so beautiful and sexy Holly. There isn't too much to say about the Holly but….SMOKIN' Hot!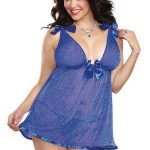 Last and not at all least in the slightest. The piece I have no words for just the Nikki…The Nikki…Oh so naughty!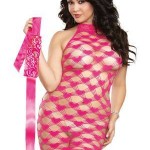 All these pieces are available online now and soon in store.
Here are links to the pieces again in case you missed it before. Just click the name of the piece you like. The Teresa, Mallory, Cassey, Jackie, Meesh, Holly, and Nikki
Our store located at 1535 Meridian Ave, San Jose, CA 95125. Give us a call if you have any questions at (408) 264-4227. We are open 7 days a week and would be happy to hear from you.
Don't forget to follow us on Instagram @Curvygirllingerie, Tweet with us on Twitter@BlissConnection, and like us on Facebook.
Also become a Curvy Girl Insider by texting 22828 for in store and online promotions.
The post New and SEXY Pieces! appeared first on Curvy Girl Inc..