Kelly Shibari is the FIRST EVER BBW in Penthouse
Posted on December 11 2015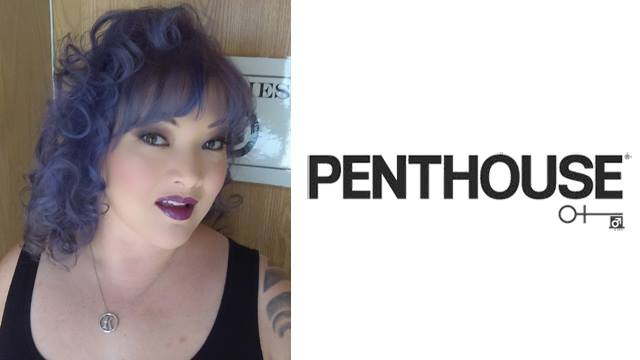 This just rocks my world.  It only took until 2015 for this to happen, ya'll. (Some of you may be surprised to know that BBW is one of the most common PORN searches on the various porn sites.) The porn search thing is NO SURPRISE to me because I hear from men and women all of the time who are very attracted to women of size.
Kelly is going to be on the cover of the adult magazine and this is groundbreaking. She has been on the cover of Penthouse Forum but now she is going to be on their MAIN magazine, too. CONGRATULATIONS, Kelly!  Some of you may know Kelly from her Plus Size DVD "Guide to Wicked Sex: Plus Size." (Buy it from our website here.)
We adore Kelly at Curvy Girl! She has been a very supportive friend of Curvy Girl, too. So excited and we will definitely get some copies of her Penthouse for all of you to purchase. By the way, this is also Penthouse's 50th Anniversary so this is a really big deal. 50 years and now finally, a plus size woman in Penthouse.  So exciting!
This is from the media release about her upcoming Penthouse feature:
Kelly Shibari is the first-ever plus size model featured in Penthouse Magazine. In a multi-page pictorial for its Pop Shots project, the circus-themed images were shot by world renowned photographer Tommy O and art directed by pop culture icon Jim Rose.

In June 2014, Shibari became the first plus size model ever to appear in a mainstream gentlemen's magazine, when she was featured on the cover of Penthouse offshoot Penthouse Forum. The issue was met with resounding positive attention from both adult and mainstream media.
"For Penthouse, 2015 has been a year-long celebration of the 50th anniversary of the creation of the magazine, and of its mission to honor the grace and allure of the female form," said Managing Director Kelly Holland. "Pop Shots, which features artists and cultural icons depicting their personal vision of beauty, has been a large part of that Golden Jubilee, and over the past year and a half it has resulted in a series of visually inventive, stunning, and stimulating layouts.

 

"We couldn't be happier with where our guest art directors have taken us, and the groundbreaking pictorial by sideshow impresario Jim Rose in the January 2016 issue is no exception," Holland continued. "Jim brought out the strength, sensuality, and sexual appeal of all his models—BBW star Kelly Shibari, Giraffe Woman Sydney V. Smith, and adult actress Sarah Jessie—allowing Penthouse to once again showcase the multifaceted magnificence of women in the modern world."

 

Of Shibari, Jim Rose said, "Kelly has a traditional strength, and she's really intelligent. I just think of a mother seeing a child getting hit by a car, and being able to lift that car off that child, by summoning that kind of adrenaline and energy. I've always gotten the sense she can do that—that she has the mental strength to be able to channel her energy in Herculean ways."

 

"I'm over the moon!" Shibari said. "I was so thrilled with how my Penthouse Forum issue was received by the public—there's always some trepidation when you break into new territory, to an audience who is not used to seeing a plus size woman on their magazine's pages. For Penthouse to then have me in their flagship publication is amazing. I am beyond grateful, and doubly so, for having Jim [Rose] conceptualize this shoot. He is someone whom I cherish dearly, and for whom I am so happy to have been able to model."
The January 2016 issue hits stands nationwide Dec. 22. To view past Pop Shots collaborations, order back issues, read online articles, and more, visit PenthouseMagazine.com.
Congratulations, Kelly! It's like an early Christmas present to all of us!
Are you a Curvy Girl Insider? Be sure to text us the word curvygirl (one word) to 22828 and received our monthly Curvy Girl newsletter.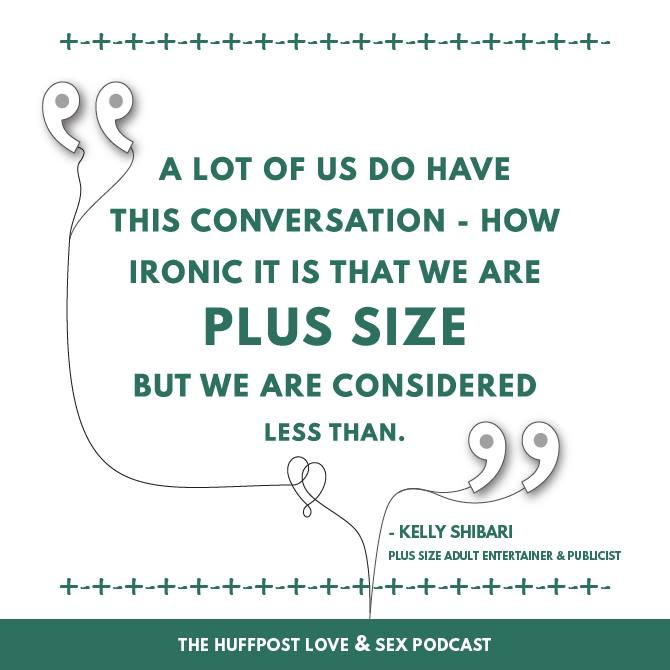 The post Kelly Shibari is the FIRST EVER BBW in Penthouse appeared first on Curvy Girl Inc..