It's Almost HERE!!!
Posted on July 29 2015
Our 3rd annual Curvy Girl Lingerie Fashion Show: Curve Appeal is right around the corner. NO JOKE! RIGHT AROUND the corner. In case you've been out of the loop and haven't heard. We are having a sexy lingerie show with 40 curvy, fat, sexy women strutting their stuff down the cat walk on August 9th. It will be at Villa Ragusa in Campbell, California. The show kicks off at 2pm and goes until 5pm. This event will be mc'd by our resident, head curvy girl Chrystal.
It's an event not to be missed. Not just because it's going to be a day filled with sexy women in lingerie, and there will be Nothing Bundt cakes catering some sweets. Because it's a day about empowerment. These women are all different shapes and sizes extremely confident in their skin, being exactly who they are. There is nothing more amazing than strong women embracing their bodies and loving their bodies. I am so excited.
We have amazing sponsors lined up. With every purchased ticket there will be a fun filled goody bag. Filled with some great adult goodies! Yes the tote is reusable! I will be rockin' mine every where I go!
.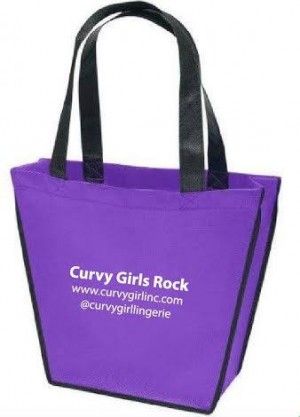 . There will be a cash bar along with some yummy goodies from Nothing Bundt cakes. We honestly can't wait to see you there! Tickets are still available HERE and use the code: curvy for $5 off!

In case you missed that link here it is again FASHION SHOW  don't forget to use the code curvy for $5 off.
Can't wait to see and meet you there!
Our store located at 1535 Meridian Ave, San Jose, CA 95125. Give us a call if you have any questions at (408) 264-4227. We are open 7 days a week and would be happy to hear from you.
Don't forget to follow us on Instagram @Curvygirllingerie, Tweet with us on Twitter@BlissConnection, and like us on Facebook.
Also become a Curvy Girl Insider by texting 22828 for in store and online promotions.
The post It's Almost HERE!!! appeared first on Curvy Girl Inc..