I Know What I Want For My Birthday
Posted on February 13 2015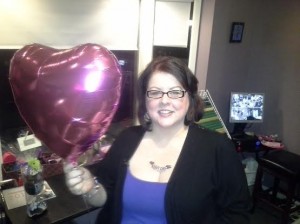 My birthday is Feb. 13th. The day before Valentine's Day. And, my sister Thumper's birthday is the 14th. Yes, my parents had us 2 years apart almost exactly. I wonder what was up in May for my parents??  And, some of you who know my "story" know that my sister, Thumper, passed away a bit over 7 years ago at the age of 37. My sis had a few things going on that made life very uncomfortable for her in this world we live in. She had bipolar 1 disorder, schizo-effective disorder, acute anxiety disorder, acute panic disorder and a myriad of other things. She actually died very peacefully in her sleep which my family and I are grateful for. We're grateful it was peaceful since so much her life was chaotic and painful. (I hope that makes sense.)
Super long story, but since she passed away, my birthday and Valentine's Day definitely is somewhat bittersweet for me since we always celebrated our birthdays together.  But, since I sell romance toys and lingerie for over 12 years now, Valentine's Day and my birthday are pretty intense. My friends and family know that it's almost impossible to celebrate with me until after the madness.  (Although, miraculously, my girlfriends are spiriting me away for some dinner and they got us tickets to see "50 Shades of Grey.")
Ok, so back to what I want for MY birthday.  I came up with a few ideas and thought I would share here. I want some things FROM YOU as a gift to me.  Read through them and see what you think. Can you help make my 47th birthday amazing?
1.  A wonderful birthday gift to me is to know you are 1 step or 1 day closer to LOVING YOUR BODY exactly as it exists right this moment in time. NOW. TODAY.  Size 00 or Size 32 and every size in between… larger or smaller.  Just LOVE it. Your body is a miracle and life is precious (see above paragraph

) . Start now. Don't wait any longer, please.
2. An amazing gift to me is knowing that you are letting go of all of that bullshit that you need to diet and become thin.  Guess what. You can remain fat if you want to. No need to apologize to anyone. And, your health is none of my business or anyone's business but your own. No one gets to pressure you or guilt you into dieting.  If you are fat and healthy – fan-fucking-tastic. But, you know what.  If you're fat and unhealthy – you're still fantastic and you still deserve every bit of respect and pleasure your body is capable of. Your body, your business. (And, as long as I am on this topic, we all deserve the utmost respect from our health providers. Do not let them bully you!)
3. Seize the day for me. Take my Curvy Girl 21 Day Challenge. Get in touch with all of the pleasure your body is capable of. Whether you are 500 lbs or 100 lbs – your body is amazing. Fat or thin we are all capable of so much pleasure. And we all deserve to receive all of that pleasure.
If you are not into the 21 day challenge, just do me a favor and start thinking about all of the amazing things your body can do.  Start with thinking about how great it feels to hug your kids or your lover.  Consider how amazing it is when you can use your body to volunteer at a women's shelter or at an animal shelter. How incredible it is when your body and you hang out with your friends or celebrate the holidays with your family. There are so many amazing things you can do with your beautiful body.  Don't let anyone hold you back. Don't let your size hold you back. LIVE OUT LOUD!  If someone doesn't like it, go ahead and divorce them from our life. That includes toxic friends and family. Surround yourself with people who live you up and make you smile. Life is way too short to hang out with assholes that do not love you for you.
4. Flaunt your curves. Rock what you got! Help me prove to the world that Curvy Girls are sexy, too. We get told constantly that we should cover up or dress for our body types. There are so many fashion "rules" for our curvy bodies. Start wearing horizontal stripes if you want.  Show off your belly with a crop top. Rock some lingerie for your lover. Push yourself out of your fashion comfort zone for me!
How does that sound? Are you up for it? It would make my birthday so amazing. Of course, you can also comment here on my blog (Google and the other search engines love comments. It makes my blog look relevant to the search engines.) Or share this with someone who might enjoy it. An amazing gift to me (which you all give me all of the time) is to tell a Curvy Girl friend of your about my plus size lingerie boutique in San Jose or my plus size online store Curvy Girl Lingerie Online.
But, honestly, I wake up every morning hoping and wishing that I could get through to each of you to stop wasting more time on that number on the scale. If your lover keeps showing up naked with you over and over – they're into you. Don't deny yourself or lover. Celebrate your body and wrap it up in something pretty on occasion!
Lastly, I just want to say how grateful I am for all of you and all of your support and love since we opened our store in Oct. 2012.  It's been such an amazing ride and I owe it to all of you. MUAH! I am so grateful and my heart is so full thanks to all of you.
Sincerely, Chrystal
Owner and Resident Curvy Girl
Be sure to check us out on Facebook and Instagram, too.
www.Facebook.com/curvygirlinc and @curvygirllingerie on Instagram
p.s.  As a special reward for each of you that read this entire blog – a little special birthday gift from me to you.  You can use the code  bdaycb for 20% off our website when you spend $45 or more online here http://shop.curvygirlinc.com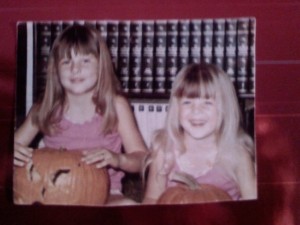 The post I Know What I Want For My Birthday appeared first on Curvy Girl Inc..