Here is a link for our Google reviews – see what our customers say about us
Posted on December 21 2013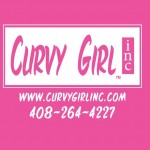 You can click here to read our Google reviews and you can also go here to write a review about your experience at our store, too.
And, if you write a review on Google for us, you can also get a FREE $10 Starbucks gift card, too. Here is the link where you can write us a review on Google:
https://app.locbox.com/g_plus_reviewers/551?channel=facebook
Also, you can check out an entire panorama of the inside and outside of our store. Google shot a full high def panorama of our plus size lingerie store. Check it all out here :
https://plus.google.com/103987385285340360455/about?gl=US&hl=en-US
And we are having a really good time over on Facebook. Check out our page on Facebook at  http://www.facebook.com/curvygirlinc
The post Here is a link for our Google reviews – see what our customers say about us appeared first on Curvy Girl Inc..