FREE SHIPPING : Lingerie and Romance Toys from Curvy Girl Lingerie
Posted on December 05 2015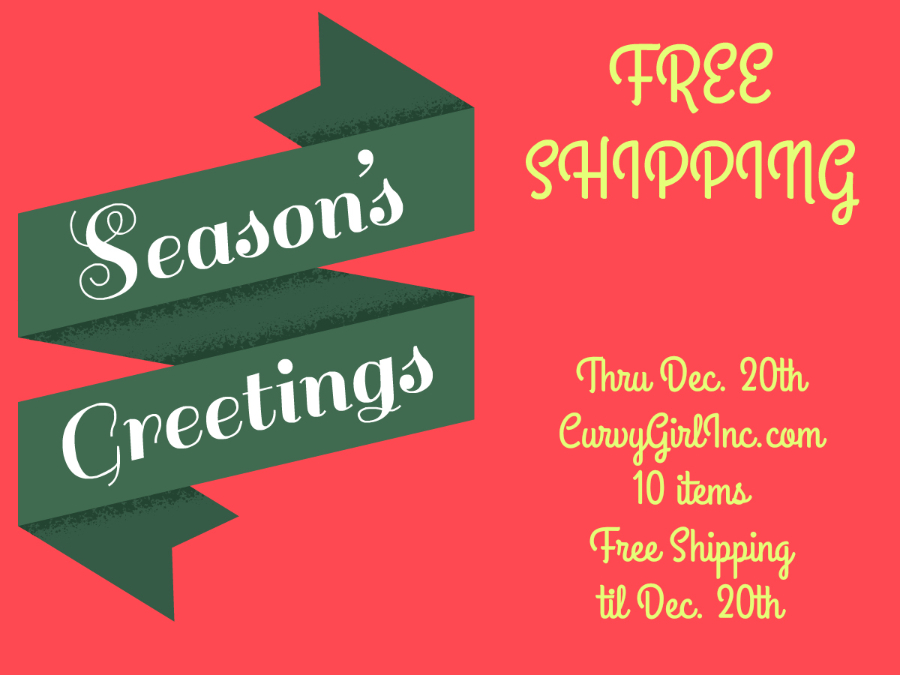 Everyone loves FREE SHIPPING!
We made this extra special list of some our favorite things. This is a list of some of my own personal favorite things and I included some of my employee's favorite things, too!
Best of all, all of these items will ship for FREE! (So sorry, but the free shipping is only for U.S. and Canadian customers, only.)
You can order 1 or all 10 of these items… no matter how many you order, the shipping is free! (Canadian orders do take a couple of weeks as we ship them with a company that aggregates and then ships it all together at one time which is how our International rates are so affordable.)
1. Doggy Style Strap!  WOOP WOOP! Or as we say around here… 'CRYGASM'  It's available in 2 sizes.  Plus size and straight size.  Either size. Both free shipping.
2.  Kama Sutra Honey Dust. We use them for SCHWEATY balls around my bedroom. Keeps everything dry and smelling good. Tastes great, too.
3. Vibrating Remote Control Toy for your Panties from Ohmibod. (This works with a blue tooth, app, too.  The panties run small, but you can put the vibe in any of your own panties.)
4.  We love the PINK LIPSTICK DRESS we call the SHAWNA for a few reasons. We love the "trashy on purpose" look and we just ADORE that the same dress (says 2x on the box) will fit a person size 12/14 to size 26. YES. They do and they are super sexy on.
5. Hitachi Magic Wand.  NO REASON NEEDED.  Free shipping, ya'll.  (We have the ORIGINAL and the new CORDLESS one with FREE shipping, too.)
6. The vinyl baby doll we call the ARIANA from Coquette. This is new. This is hot and we LOVE it because the Coquette line runs generous. The 3/4x will fit a person size 20/22/24 and 26. Comes with a vinyl thong, too. Super sexy. Fits so beautifully. Really great for our true "pears."  (And, you can buy EVERY item on this list or just one item. Either way, free shipping!)
7. Remote control vibrating panties that will FIT all body sizes.  It does come with a pair of panties, but they are pretty small. But, no fear. You can put it into any panties. And it has a blue tooth app so you and your partner can have some fun controlling it with your cell phones, too!  (Free shipping, friends! Fantastic Christmas or Hanukkah gift for your lover.)
8. Isn't this robe sexy and so delish?  We call it the "Angela."  It's from Fantasy Lingerie and it's available in 1/2x and 3/4x.  The 3/4x will fit a woman about a size 22. It does run a little bit small, but it's so delicate looking and great for all of our customers who ask for upper arm coverage.  (And totally free shipping. Even to Canada!)
9. The Mystic Wand vibe from Vibratex is always great seller.  This "back massager" feels fantastic on your clitoris but also on your shoulders. It takes 4 aa batteries, so it has quite a bit of power and it's water resistant.
10. This "Ruby" baby doll is one of our best sellers. And, you can wear it 3 different ways. You can take the cap sleeves off and add the straps. Or, you can wear it strap less. This dress ROCKS and fits so many curvies. The 3/4x will fit a woman up to size 26 / 28. Works great on our busty curvies, too!  LOVE LOVE LOVE!
I know we said 10 items, but we decided to add in this little dress, too. 
11. We've been selling this little chemise for about 2 years and I personally love it because the laces is so soft. (I rock mine with my black push up for some support.)  It comes with a little black lace g-string and the sides have a little ruched scrunchies on the side do you can make it a little shorter if you want. Such a flattering dress.  The 3/4x fits me.  It will work on someone who is up to a size 24. I am 5'7″ tall so it's a little short, but it's sexy.
Happy Shopping and enjoy the FREE SHIPPING, too.
If you would like to join our Curvy Girl Insider newsletter, text us the word curvygirl to 22828. *one word.  curvygirl and we will add you to our newsletter
Be sure you're a part of our Instagram community, too.
http://instagram.com/curvygirllingerie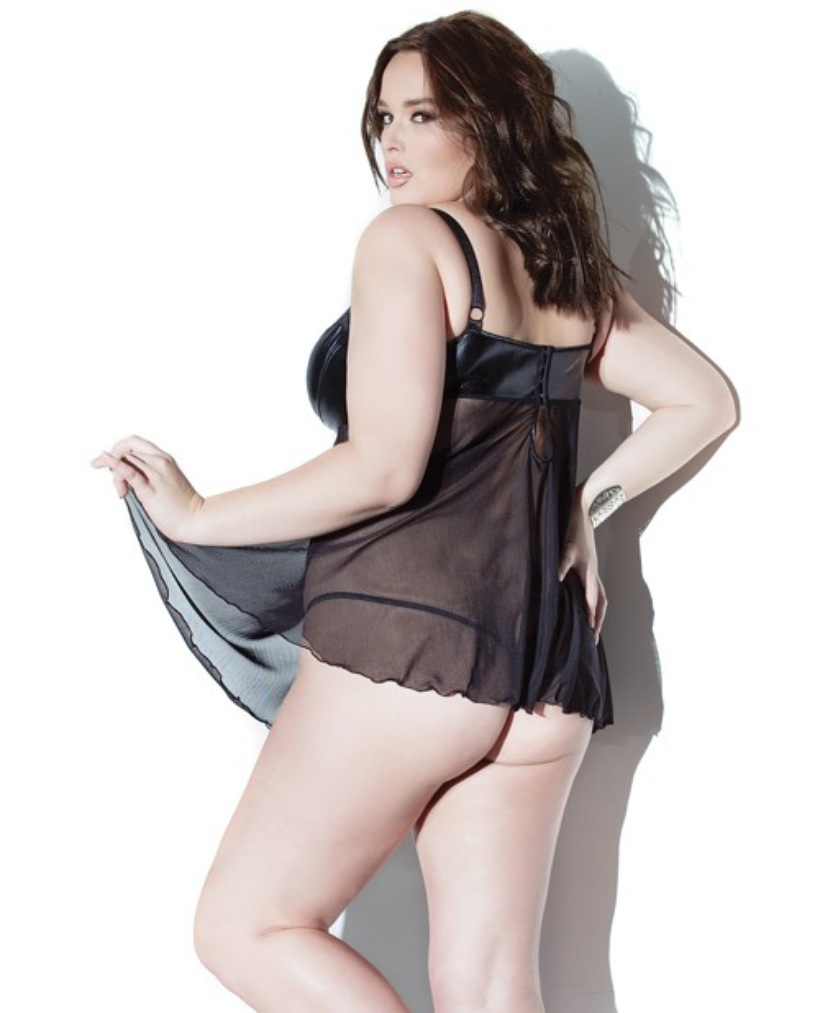 The post FREE SHIPPING : Lingerie and Romance Toys from Curvy Girl Lingerie appeared first on Curvy Girl Inc..