Do You Have a Size Friendly Health Provider?
Posted on April 13 2015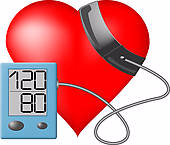 Did you know you can FIRE your doctor? Yep, you can. They work for you. If you would like to learn some helpful strategies for learning how to advocate for yourself and how to find a size friendly doctor, you can tune into this podcast with Jen McLellan and me this past June.  Jen is the creator and owner of Plus Size Mommy Memoirs and www.PlusSizeBirth.com  
Jen is such am amazing body love activist and body acceptance warrior. She has great tips and this podcast will be helpful for anyone with a body.

  This podcast is not just for plus size people or women who are trying to get pregnant. Her tips are super useful for anyone who needs more tips on advocating for yourself when it comes to fantastic health care. It's about 20 minutes long and super helpful. Check it out.
Thank you, Jen, for always being so willing to share your knowledge.
SIZE FRIENDLY HEALTH PROVIDER Podcast with Jen McLellan.  And if that link doesn't work, you can copy and paste this link into your browser.
http://www.blogtalkradio.com/curvygirl
Ever have your doctor / physicians assistant take your blood pressure 5 times because they just can't believe it's so low and within what is considered to be a healthy blood pressure?  I was recently at an urgent care for a scratched cornea. You can read about my trip to the urgent care here on this blog.  http://curvygirlinc.com/they-took-my-blood-pressure/
Are you a Curvy Girl Insider? Text us the word curvygirl to 22828 to become one.
Or join us on our Facebook page www.Facebook.com/CurvyGirlInc
The post Do You Have a Size Friendly Health Provider? appeared first on Curvy Girl Inc..