Curvy Girl Plus Size Doggy Style Strap Raffle
Posted on August 06 2014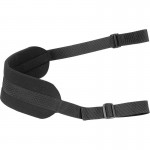 We are so excited that a really amazing company, Sport Sheets, created a PLUS SIZE romance / sex toy! Well it's more like a sex product and not toy. But, it's made specifically for Curvy Girls and plus size bodies. We have to celebrate that fact!
Enter here for our Curvy Girl a Rafflecopter giveaway

For you mobile Curvy Girls and Guys – you can use this MOBILE FRIENDLY link to enter the raffle here:
http://tinyurl.com/l4zvsmx
You can buy it online from us here, too:
http://shop.curvygirlinc.com/plus-size-doggy-style-strap
We will randomly choose 2 winners on August 12th and both winners will be notified via email. Then we will ship it off to you. Curvy Girl Lingerie will pay all shipping charges, too. This is a GIFT!
Thanks for entering.
Sincerely, Chrystal Bougon
p.s.  If you are not already a Curvy Girl Insider, be sure to text us the word curvygirl to 22828.
The post Curvy Girl Plus Size Doggy Style Strap Raffle appeared first on Curvy Girl Inc..