Curvy Girl Lingerie Trends for 2014
Posted on January 29 2014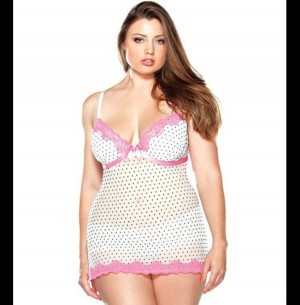 A blog I wrote for the Huffington Post. It's got a sexy slide show with some of the pictures of the new lingerie we are carrying at the store and on our online store.
Sexy Lingerie Trends for 2014 Article Here
I am excited to be writing a blog for the Huffington Post all about Curvy Girl Lingerie, trends, styles, and the Curvy Girl world!
This is my first blog and we got 11 comments. If you have any comments, please add them to the Huff Po article. That would be so awesome!
http://www.huffingtonpost.com/chrystal-bougon/curvy-girls-love-sexy-lin_b_4593073.html
Sincerely, Chrystal Bougon
Owner and Resident Curvy Girl
The post Curvy Girl Lingerie Trends for 2014 appeared first on Curvy Girl Inc..