Curvy Girl Lingerie T.V. Show Episode 1 Idea
Posted on February 17 2015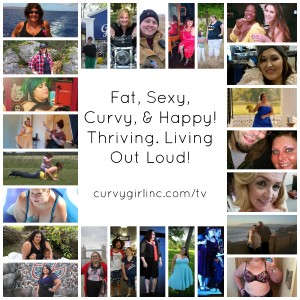 You may know we are on a mission to make a t.v. show about our lingerie boutique – for us, by us, about us and EDITED by us. That way it is positive, empowering and zero fat shaming or diet talk. (I have YET to see a show with FAT people that does not involve dieting! Have you?) Would you want to donate to a project that is going to do exactly that? Here is the link to donate $5 or $5,000. Or share with your social network.
In my opinion, today is meant to be celebrated immediately and without delay As in RIGHT NOW – whether you are 100 lbs or 600 lbs.  Your body is meant to be celebrated and receive all of the pleasure you can cram into one day.
If you want to diet or you want to work out, by all means. Do what makes you happy. But, I really don't want to create another t.v. show that shows people HATING their bodies and loathing how much space they take up, EFF THAT! I want to see watch a t.v show that shows Curvy people and our friends (who may or may not be fat) living life. I want to see Curvy women dancing, playing board games, going to the movies, talking, reading, hiking, knitting, swimming, with their families, working, relaxing and every other activity a person can engage in on t.v. that is NOT H.B.O.  

And, of course, shopping at our store in San Jose!
This reality show from Curvy Girl Lingerie will demonstrate how fulfilling life can be when women learn to love every part of themselves – including their sexy curves! They do NOT put their lives on hold while waiting to be some idealized size; instead they live their big, sexy lives out loud now! In addition to being about sexy, fat and voluptuous women, the show is created and edited by women who are curvy and proud of it, too!
It's time to change the world, which starts with your own attitude about yourself! 
It's extremely rare to see fat bodies portrayed in the media at all. It's even more rare to see sexy, beautiful curvy women in fabulous roles. We're sick and tired of those cliché stereotypes of fat men and women. We have seen countless shy and self-conscious women come into her store for lingerie and leave with the self-confidence and positive body image to change their lives.
Episode 1 Concept. What do you think? 
Don't be scared to show it off! IF YOU GOT IT, FLAUNT IT 
The first episode of this revolutionary new show will feature an all-too-common scenario: a plus sizebride-to-be walking in, trying to find something tasteful to 'hide' her curves on her honeymoon. Fortunately, the store's staff and customers aren't afraid to tell her like it is! They respond by:  
Reassuring her that her fiancé loves her curves – he knows they're there and still can't wait to get into bed with her and spend the rest of his life with her!
Telling her how beautiful she looks right now
Helping her pick out a variety of sexy outfits that her fiancé will love
Sharing details of their personal stories to reassure her she's not alone
Coaching her that he could have chosen a million other women, but he chose her – fat body and all
Providing helpful sex tips for the honeymoon and positions for hot sex for the curvy girl and her partner
Would you hhelp us to get this made? Would you want to watch that episode?
Share your episode ideas.  I will share Episode 2 idea tomorrow.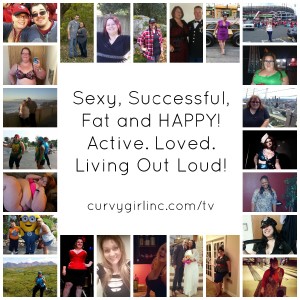 Here is where you can donate. And, if you don't have 5 bucks or more – then please log in to Crowded Reality and SHARE via the Facebook or Twitter button. It will HELP us to reach the people who can donate. Possibly sponsors or other people who want to show the world that CURVY people can stop hiding and LIVE our LIVES OUT LOUD.
Thanks a million,  Chrystal Bougon
http://shop.curvygirlinc.com is our online store where we sell lingerie in sizes 1x to 6x. Our Facebook page is Curvy Girl Lingerie and our IG is @curvygirllingerie
The post Curvy Girl Lingerie T.V. Show Episode 1 Idea appeared first on Curvy Girl Inc..