Curvy Girl Lingerie Small Business Saturday in Willow Glen
Posted on November 23 2012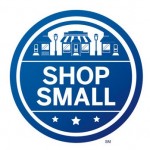 Curvy Girl Lingerie is hosting a Small Business Saturday event this Saturday the 24th. We will have nibbles and refreshments. Free Curvy Girl giveaways for everyone who visits our lingerie store this Saturday. (While supplies last.)
Men and women are welcome! We are in Willow Glen at 1535 Meridian Ave, San Jose, CA 95125 between the Three Flames and Rookies.  We carry lingerie for women size 1x up to size 6x.(Plus sized lingerie for women.)
We also sell a line of sexy shoes and romance gifts for all shapes and sizes.  Enter to win a $25 Curvy Girl Gift Certificate, too. (Drawing and winner announced at 4:30 pm on Saturday.)  Our website and blog is http://www.CurvyGirlInc.… and you can find us on Facebook at http://www.Facebook.com/CurvyGirlInc
Stop by for some goodies and our Curvy Girl Lingerie Open House and Party on Small Business Saturday. Support a brand new, independent local business!
Blissfully, Chrystal Bougon
Resident Curvy Girl
Tel: 408-264-4227
The post Curvy Girl Lingerie Small Business Saturday in Willow Glen appeared first on Curvy Girl Inc..