Curvy Girl Confession Booth Starting Nov. 4th
Posted on October 30 2013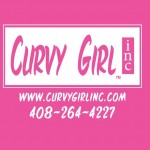 Hi Curvies & Friends of Curvies:
I want to invite you all to come by the store and film a 1 minute video at the store. I want to create a really fun  YouTube channel full of your testimonials and you talking about why you love Curvy Girl Lingerie.
For everyone who comes in November and gives us a 1 minute interview, we will have a Curvy Girl goody bag for you which will include 1 $10 Curvy Girl voucher to use on a future purchase. (Let's make a photo essay of what we are all about at Curvy Girl!)
You can hold one of our pieces and talk about why you love it. Or you can talk about how Curvy Girl has helped your self esteem or your confidence. You can even talk about how Curvy Girl has improved your romantic life. Pretty much anything you want to talk about is up for grabs. You can even wear one of your favorite Curvy Girl pieces if you are that brave. (And that would be really cool to show what our customers look like and what our lingerie looks line on our Curvy Girl bodies.)
The videos will be 1 minute long and they will end up on our Curvy Girl You Tube channel here. https://www.youtube.com/user/ChrystalBougon   We will also share them widely on our blog, Facebook, Tumblr and Instagram – so please know that before you volunteer to help us show the world what Curvy Girl is all about.
This will be so amazing. Sort of like a "photo album" for our own posterity and a great way to show women and men all over the country who our customers are. It really helps people to relate to our store and our vibe when they see "real people" and real customers – not just hear from me all the time.
If you would like to participate, please give me a call at the store at 408-264-4227 and we can schedule you for your 1 minute video. Mondays and Wednesdays are typically days when I am there and can do your video and upload it to You Tube. I am so excited to work with lots of you. Come be a CURVY GIRL brand ambassador or a Curvy Girl Model!
Thanks Curvies and Friends of Curvies!
If you haven't already joined us on Facebook, we are having so much fun there. You can find us on www.Facebook.com/CurvyGirlInc
Blissfully, Chrystal Bougon   www.CurvyGirlInc.com
The post Curvy Girl Confession Booth Starting Nov. 4th appeared first on Curvy Girl Inc..