Can Anything Good Come From Being Vandalized? YEP!
Posted on May 16 2015
My plus size lingerie boutique, Curvy Girl Lingerie, was vandalized for the third time in 2 months yesterday morning. (And, yes, before you ask. We do have high definition security cameras. We have an alarm system. We have a DVR that records all of the goings on inside the store and some of them outside the store, too.)
This is going to be a long post… we have been vandalized 3 times in 2 months. Lots to share.

And the really cool stuff people have offered us is at the end!
We have been in business for a little over 2.5 years. And, on the day of the time change in March, when we sprang forward, I got that dreaded call from my alarm company saying that the alarm noticed a window was broken and they were calling their security company and San Jose P.D. to come out to the store to secure it.  AWFUL call to receive.  If you have been following Curvy Girl and me for the last couple of years, you may know this is my baby. A life long dream. A boutique that I have wanted to exist since I was 20 years old. (I am 47 now!)  When I created my boutique, I knew I could not be the only fat girl who wanted to have a safe place to go and shop and buy sexy lingerie.  (Turns out I am NOT the only one. YAAAAAA!)
So, I had to drive down to the store and see what was going on at 5 in the morning.  When I got there, I saw that the back window (which has bars on it and is tinted) was shattered and there was this huge rock that was thrown through the windows and the bars. Of course, glass everywhere and just a huge mess. But, the alarm sounded and the person took off. Just made a huge mess and didn't get in. Nothing stolen. No one hurt. The only thing that was really hurt the first time was my ability to sleep through the night. And, I did share on Facebook and I shared a pic of the mess and the rock.
Then, 8 days later, I got the same call from my alarm company. They got a notification that a window was broken. They were sending the security company and San Jose P.D. SUCKS! Seriously. Twice in 8 days.  Both happened around 5 a.m.  Not my finest hour. I like my 8 hours of sleep.
So, we consulted with the police and they gave us some ideas to put up more signage that we have an alarm system, we have high def. cameras and a DVR on site and offsite, too. They suggested we start leaving all of our lights on at night to keep it super bright in the store and that way, if someone does get in, we will have super clear video of them and we can post that video. Might help us go the the person who is doing this arrested.   I decided NOT to share the second incident publicly. We kept it more quiet and put more locks on our doors and put signs everywhere.  I didn't want to scare anyone and I was worried that people might think our store is in an unsafe area.
And then we had a quiet 2 months. My sleep pattern was starting to get more normal again and I was starting to be able to sleep like 5 hours without checking my phone. Waking up after about 4 or 5 hours, checking my phone and then going back to sleep for a few hours waiting for the sun to come up and then trying to sleep a bit more until I could get my 8 hours in. (For some reason, once the sun comes up I don't worry as much. I guess because I assume people like to commit crimes like this when it's more dark out???)
And, then, bam. Another 4 calls from my alarm company at 4:30 a.m.  I missed the calls because I had my ringer off, but I woke up around 6:30 and checked my phone and saw the missed calls. It's like a punch to the gut. I bolted out of bed. Found my tennis shoes and rushed down to the store – I didn't even bother to put a bra on. I was freaking out. So I raced down there and found a side window smashed in. But, it had already been boarded up by San Jose P.D. by the time I got there.
Again – huge mess. Glass all over the back of the store and the front of the store. The person hit the window so hard, likely with a baseball bat, that the glass made it all the way to the front door.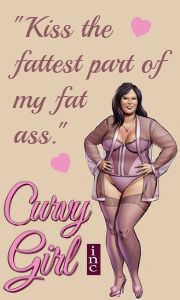 As I said on the news, I am not a conspiracy theorist by nature. But, when your boutique gets vandalized three times in two months, you start to wonder.  And, thankfully, my boutique is the ONLY boutique in the Carriage Square shopping center that has been vandalized. I mean, I am not happy we have been vandalized, but I would not wish this torture on anyone. Not to mention the stress, the cost for this independent business owner, and the time it takes to clean it all up and the effort it takes to quiet my brain and focus on what I need to focus on. HELPING sex, fat, thick and curvy women to feel beautiful and sexy.
I have no idea who the person is that has done this. I don't even know if it's the same person all three times.  We do know, from the security video, it was an adult male the third time. He was wearing a long sleeved hoodie so we can't tell much more at all. We are pretty sure he drove himself there, but not positive. We don't know much, but we're checking into all avenues for more info and data. So stay tuned.  I have no idea if this person HATES us because we are fat. Or maybe has an issue because we talk about sex. Or maybe they just are bored and just finds it fun to torment us. We may never know.
So that brings me to the GOOD things that come from being vandalized and from the local news outlets reporting on the vandalism:
1. So many new customers calling, coming to the boutique, shopping online and joining our community on Facebook and Instagram.  (www.facebook.com/curvygirlinc and  www.Instagram.com/curvygirllingerie )
2. Voicemails from people I will likely never meet telling me they love what I am doing with Curvy Girl and they loved seeing us on the news. Sorry for the drama, but now they know where to shop for sexy lingerie.
3.  Voicemails from people offering their service for free to offset the cost of the windows I have to replace.
4. Voicemails from people offering to come and give us a quote on replacing the windows at a deep discount.
5. Phone calls from women telling me they saw me on the news and how I have inspired them and how they want to support me. Asking me what can they do for me and what do I need?
6. One woman called to tell me she saw something on the show "Shark Tank" and she wants me to know about it for the windows. It makes it unbreakable. She is not curvy, but wanted me to know about this produce.
7. A woman dropped off a beautiful t-shirt that she made and left it for me with a really nice note.
8. A message from a friend who offered to come install more security cameras.
9. A voicemail from a thin woman with a curvy daughter who wanted to share with me that she admires my strength and my tenacity. Her voicemail was so sweet it made me tear up. And, as she said  " You don't understand. I don't make these kind of phone calls."  Too cute. I get it.  I am very touched.
The list goes on and on! So many emails, private messages, tweets and even one person messaged me through our YELP account to tell me she is planning to come shop at my store this weekend to support us and help us to make some money to offset the costs of the windows being replaced.
WOW, right?
So cool. Very sweet and my heart is so full of love. I am so grateful to all of you who have sent us your love. Thank you so much!
There is a rainbow to go with this crap and I am so grateful to all of you for all of your support.
Onwards and upwards and as I love to say – HATERS ARE MY MOTIVATORS!
Sincerely, Chrystal Bougon
Tel: 408-264-4227
The post Can Anything Good Come From Being Vandalized? YEP! appeared first on Curvy Girl Inc..