Buy a $40 voucher for $20 from Curvy Girl Lingerie
Posted on March 24 2014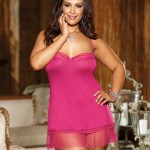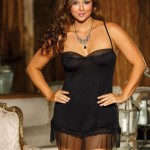 Hi there:
Have your eye on some plus size thigh highs like the Kixies thigh highs that we LOVE and sell at our store and online? Or have your eye on a sexy baby doll or chemise? Well, this is an awesome opportunity. This is a "groupon" style deal  – but there is no 3rd party involved. You basically buy it directly from Curvy Girl and the good news – this one is also good for our customers who are NOT local. You can use this voucher to shop our online store, too. Once you buy and claim the voucher, we send you a special coupon code which will give you $40 off when you check out.
Here is the link to buy your Curvy Girl Lingerie voucher:
https://app.locbox.com/promotions/13025-get-half-off-your-next-lingerie-purchase-curvy-girl-lingerie?preview=true
And if you haven't already joined in our plus size / body positive / body love facebook page, it's  www.Facebook.com/CurvyGirlInc
We also have a $40 voucher for sale on Living Social for the next two weeks. You can only use one coupon per day online or at our retail store and the Living Social deal cannot be used online, but here is the link in case you want to buy one:
http://curvygirlinc.com/living-social/
Happy Shopping… oh and our online store is   http://shop.curvygirlinc.com
Blissfully, Chrystal Bougon
Owner and Resident Curvy Girl
We are the ONLY plus size lingerie this side of the Mississippi River

1535 Meridian Ave, San Jose, CA  95125
Sexy is not a size!
The post Buy a $40 voucher for $20 from Curvy Girl Lingerie appeared first on Curvy Girl Inc..