Black Friday Deals EARLY
Posted on November 17 2014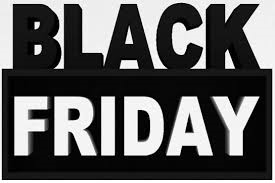 As I said on Facebook, I don't want to play a bunch of silly games around Black Friday. I am just marking some of our bestsellers down NOW so you can take advantage of the deals and you don't have to wait around for Cyber Monday or that other insanity.
So, here are some of the LINKS to the items we have marked down through Thanksgiving weekend. For our U.S. customers, shipping is $9 not matter how many items you order. 1 item or 10 items, it's still only $9.  (For our international customers, I am SO SORRY there is not a more affordable way to get shipments to you with a tracking number.)  It's just way too much or a risk for us to ship internationally without a tracking. And, btw, we do not make any profit on shipping at all. We are not marking it up at all. It's just how the costs break down.
Ok, here are the fun items. (And, the silver bullet vibe is marked down 50%. If you have never had a sex toy before or you have never had an orgasm, this will be the best $7.50 you have ever spent!)
BLACK FRIDAY DEALS AT CURVY GIRL LINGERIE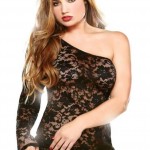 The one shoulder / one arm black baby doll is on sale for $35  This one is available in 1/2x and 3/4x.  The 3/4x will fit a woman size 20 to 22 very easily. (Maybe an 18 or a 24 depending on where you carry your curves and how tall you are. If you are over 5'5″ it's going to be short.)  SUPER sexy and SUPER soft lace. There are little drawstrings on the side so you can pull it up or down on each side for more or less length.   CURVY GIRL LINK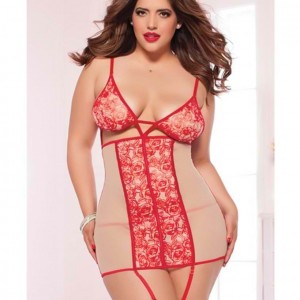 This "tattooed chemise" is on sale for $37 marked down from $45. No code necessary.  This is a "queen one size" so it's going to fit women size 12,14,16 and 18 best. Love the red trim.  This beige and red trim is designed to give that tattoo effect. LINK TO THIS TATTOOED CHEMISE ON CURVY GIRL SITE IS HERE
(And remember to add a bullet to your basket. On sale 50% off!)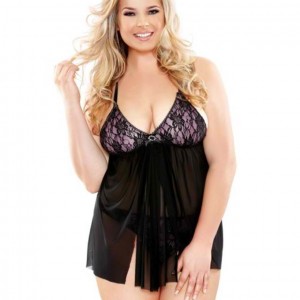 We love this criss cross spaghetti strap chemise from Fantasy Lingerie and we marked it down for Black Friday!  1/2x and 3/4x and it has an extra panel you can put on the front of the chemise or you can remove it to be more revealing. LINK TO CURVY SITE FOR THIS DRESS HERE  It's marked down to $36 for Black Friday.  You can come try it on at our boutique or buy it online, too.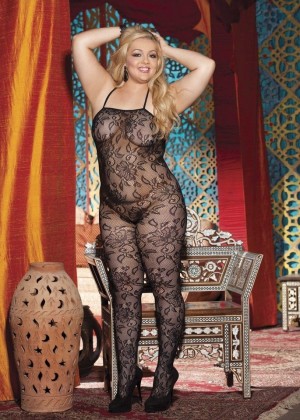 This is a perennial favorite! Our customers really enjoy the fact that it fits so many type of curvy bodies and it's a crotchless body stocking so you can wear it while being naughty. The lace is super soft and we have found it will fit our shorter and taller Curvies.  I am personally 5'7″ tall and it works great on me. I wear a size 22 top and 24 pants.  It hold up pretty well in the wash. I recommend you let it air dry. It dries SUPER fast, too.  On sale for $20!
You can buy our plus size body stocking on our Curvy Girl site here!
We also have the Sleep Shirt on sale for Black Friday. This one is available in 3 colors. Black. Pink and a really vibrant peacock blue. It's super sexy and you can definitely wear this one in or out of the house. Looks great with jeans! The rayon feels like jersey so it's super soft and the mesh at the shoulders is also very soft. (I do my best to never sell anything scratchy or itchy.)  You can browse all three colors of this gorgeous sleep shirt on our website on the link and it's already marked down, so no coupons necessary. Also, we LOVE this shirt because it runs big.  The 3x will comfortable fit a woman who is a size 22/24/26.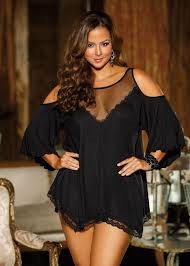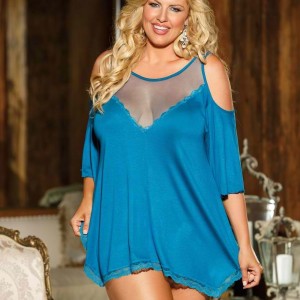 The post Black Friday Deals EARLY appeared first on Curvy Girl Inc..