Beautiful Plus Size Baby Doll from Curvy Girl Lingerie
Posted on November 13 2013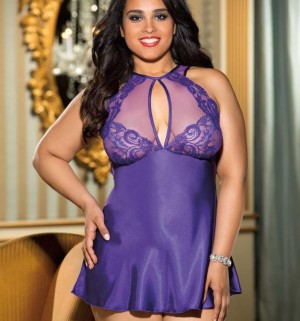 Look what we just got in here at Curvy Girl! This beautiful baby doll has sexy key hole cut outs with lace cups. So far it seems to have been running very true to size and the tie back allows for easy adjustment. The fabric is light and soft. Not to mention the men who have visited the store today LOVE IT! They cannot get enough of it. So whether you are looking to surprise your lover or need to treat yourself to something sexy this baby doll might just do the trick!
This baby doll comes in sizes 1x, 2x, 3x and in red, black or purple.
Buy now at Curvy Girl Lingerie. Here is a link for picking the right size for your curves. This  baby doll is $55 and shipping is $2.50 per item. We ship anywhere in the United States. If you haven't liked our Facebook page check us out and join the fun. Curvy Girl Lingerie on Facebook. To buy online or view our other plus size lingerie, stockings,robes, and panties.
Feel free to call our store for sizing or style advice. 408-264-4227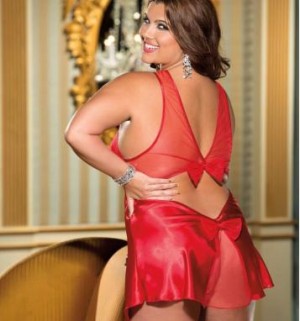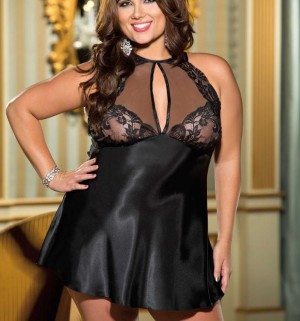 The post Beautiful Plus Size Baby Doll from Curvy Girl Lingerie appeared first on Curvy Girl Inc..