Amazon Prime Day Sale : Up to 40% Off
Posted on July 12 2016
You may know that Amazon sort of has this "Christmas in July" concept on July 12th each year.  Last year was their first time doing it and it was sort of successful. But, they are expecting WAY MORE customers this year. Plus, for Amazon, it's a great way to sell more subscriptions to their Amazon Prime service.
We had some fun with it last year and we thought we would try it again this year. So, we took 22 of our Best Sellers and marked them down dramatically. Up to 40% off. No coupon codes necessary. They are marked down for the next 24 hours. Easy peasy.
We also put them all on one link for you hear on our SEXY SAVINGS link on our page at Curvy Girl here:    Curvy Girl Sexy Savings Amazon Prime Sale
Feel free to call us during store hours on Tuesday if you have any questions. Of course,
This special pricing is available in our boutique and online.
You can also get my BOOK for free today on your Kindle on Amazon due to the Amazon Prime day!  Here is the link for my Curvy Girl Playbook "Making It Hot"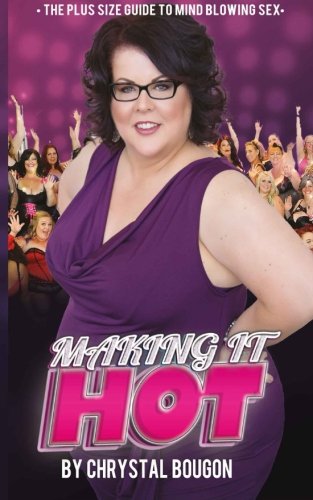 Here is the link to get my free book :  https://www.amazon.com/Making-Hot-Tips-Curvy-Playbook-ebook/dp/B01APPSY0W/ref=sr_1_1?ie=UTF8&qid=1468307219&sr=8-1&keywords=chrystal+bougon+book
You can also get my ebook for free on Amazon Prime day.
Here is the link to my free ebook on how to give a GOURMET BJ, too! LINK FOR FREE E BOOK
The FREE stuff is only if you have an Amazon Prime account or if you sign up for one on the 12th. But, using your kindle is a great way to read a book about HOT sex tips or an ebook about giving a Gourmet Blow job!
Happy shopping friends!
Sincerely, Chrystal
http://instagram.com/CurvyGirlLingerie
The post Amazon Prime Day Sale : Up to 40% Off appeared first on Curvy Girl Inc..