All Bodies are Good Bodies! March 20th from 2 to 4pm
Posted on March 10 2016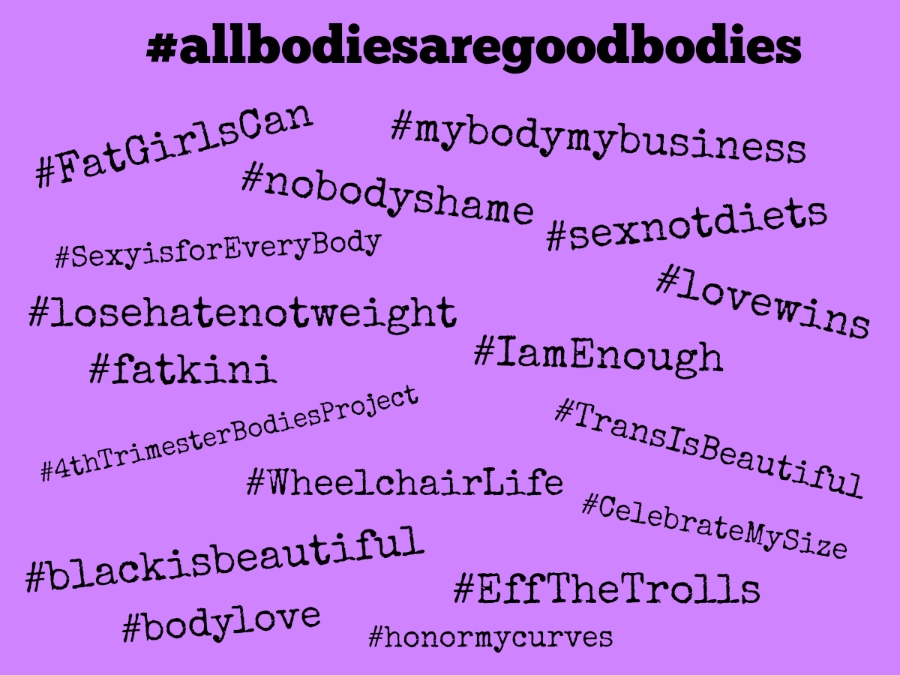 COME BE PHOTOGRAPHED on March 20th. You and your lover, partner, bestie or other partner in crime.  We have a professional photographer and kind of like a PHOTO BOOTH set up and we want to photograph you.
Bring your own hashtag or we can give you one of ours! I know my body… "THIS BODY" was made for HOT SEX, LOVE, RESPECT, DIGNITY and all things afforded to all other bodies in our culture! I will be doing a lot of "THIS BODY" hashtagging on the 20th.
*****SIDE BAR*******
(In BODY ACCEPTANCE NEWS today, Lane Bryant's new "THIS BODY" ad was turned down by NBC and ABC for indency!  WTF?  Come show us what YOUR "This Body" is made for. You can see the ad that was turned down by the networks for indecency here… cause you know… Plus Size bodies with all of our rolls and curves and flesh are INDECENT !   pulling my hair out over here!  )
San Jose Mercury News / Martha Ross / Lane Bryant "Indecent" Video Link
Back to our photo shoot on the 20th, come show us what YOUR BODY is MADE FOR
RSVP HERE ON THIS LINK. It's just $3 bucks.
#AllBodiesAreGoodBodies is what we are calling this photoshoot and project. And, we would love to photograph  you with that hashtag to show your solidarity with us and to show the world how Curvy Girl is made up of a variety of people. We are ENOUGH. We are beautiful. We are perfect. We are friends, parents, lover, friends, partners and everyone else under the sun.
I want us to all be able to use this images all over our profiles, my website, blog, our IG and our Facebook. Let's show the world that it takes a VILLAGE of beautiful beings and that BEAUTY is everywhere and in all of us.
Let's show the world what BODY LOVE and BODY ACCEPTANCE looks like on March 20th. Everyone is invited, so be sure to share.
UGLY RSVP link on Eventbrite below here:
https://www.eventbrite.com/e/allbodiesaregoodbodies-photo-flash-mob-party-march-20th-at-curvy-girl-in-san-jose-tickets-22670000582?ref=enivtefor001&invite=OTY0MzY0Ni9ibGlzc2Nvbm5lY3Rpb25AR01BSUwuQ09NLzA%3D&utm_source=eb_email&utm_medium=email&utm_campaign=inviteformalv2&utm_term=attend
Bring your own HASHTAG or use one of ours!
The post All Bodies are Good Bodies! March 20th from 2 to 4pm appeared first on Curvy Girl Inc..