Abby, Ally, & Chloe!
Posted on September 02 2015
We have a bunch of amazing, sexy, beautiful pieces available online!
I am going to write about a few I absolutely love! LOVE!
The Abby is made of Rose Gallone lace and is just darling. I am a big fan of this color and the details in this piece. The cups aren't molded which I love because I am smaller on top. I also love the delicate strap the lays across each breast. For me it helps enhance what I have. It is $38 and available in one size (Queen).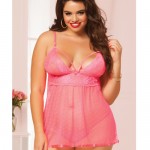 The Ally is looks so sexy to sleep in. It's one of those pieces I can throw on and gingerly walk around the house while enticing my partner. It's shiny satin, with a lace trim giving it a very elegant look and feel. The Ally is $42 and available online and in 2 sexy colors.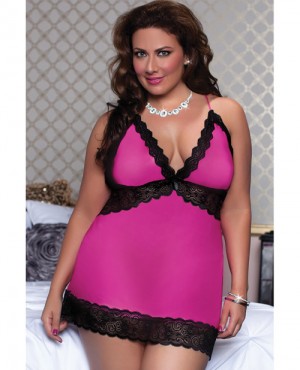 The Chloe is just BEYOND sexy! Lace and mesh, with detachable garters and collar. This chemise screams, YELLS! sexy and sophisticated. With underwire cups for added support and adjustable straps and garters. The Chloe is $38 and also available online and comes in Queen size.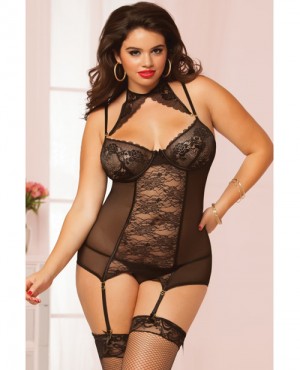 Here are the links to the pieces above in case you missed it! Ally, Abby, Chloe
Our store located at 1535 Meridian Ave, San Jose, CA 95125. Give us a call if you have any questions at (408) 264-4227. We are open 7 days a week and would be happy to hear from you.
Don't forget to follow us on Instagram @Curvygirllingerie, Tweet with us on Twitter@BlissConnection, and like us on Facebook.
Also become a Curvy Girl Insider by texting 22828 for in store and online promotions
The post Abby, Ally, & Chloe! appeared first on Curvy Girl Inc..